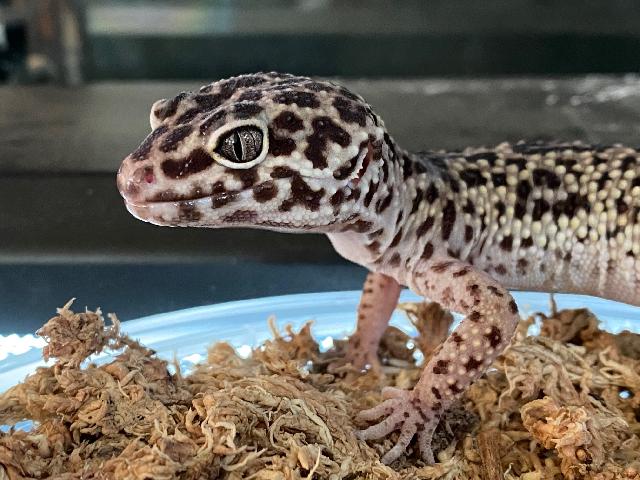 Meet Captain - Leopard Gecko!
Age: Adult
Length: ~~10.5" long.
Adoption Fee: $45
Captain was spotted stray by a City of Longmont Animal Control officer -- and that was sure a lucky day for this Leopard Gecko! Poor Captain was cold, with stuck shed all over her body and many layers on her toes. Once at CoRHS, she was warmed up, soaked to remove shed, and fed that same evening. She is really looking much better and is ready for her new home!
View Specific Care needs!