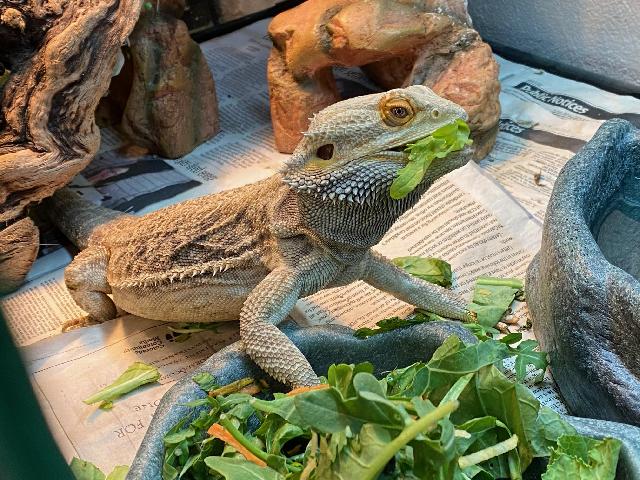 Meet Ushinatta - Bearded Dragon!
Age: Adult
Length: ~17.5" long.
Adoption Fee: $45
Ushinatta was found stray in early July. He injured the tail tip and several toes during his adventures. A larger male, he will need at least a 75 gallon habitat. He loves his reptile salad and all animal matter.
View Specific Care needs!