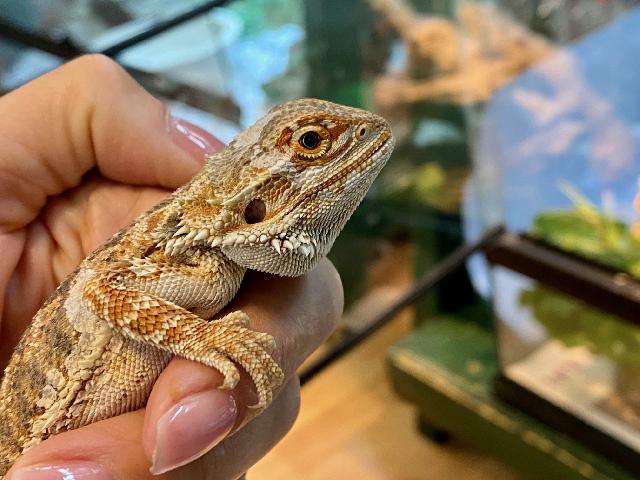 Meet Peanut - Bearded Dragon!
Age: Adult
Length: ~8.75" long.
Adoption Fee: $45
Peanut didn't really want (or know how) to eat in his pervious home. We have been encouraging eating Reptile Salad by placing him in front of it each day, as well as feeding insects in the same salad. Peanut arrived at 28 grams and now weighs 39 grams. We expect Peanut to keep gaining weight and growing normally with a good diet, UVB, and correct temperatures.
View Specific Care needs!