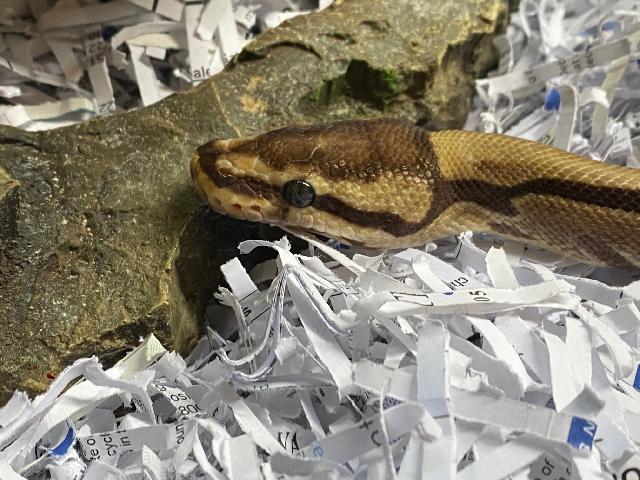 Sorry, Matsushida - Ball Python Has already been adopted!
Meet Matsushida - Ball Python!
Age: Adult
Length: ~~4'" long.
Adoption Fee: $55
Matsushida came to CoRHS from a roadside zoo that was finally shut down. She has gained a good deal of weight since the end of October, eats small rats, adult mice, and hamsters, and is gentle when handles. She's love to have a home of her own with plenty of food and caring humans.
View Specific Care needs!