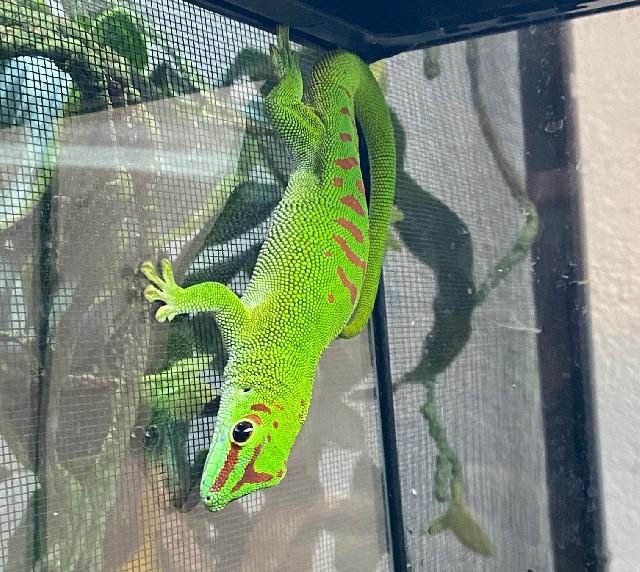 Meet Felix - Giant Day Gecko!
Age: Adult
Length: ~~12.75" long.
Adoption Fee: $45
Felix is a stunner! She is eating wax worms, zophoba, and Dubia roaches as well as Pangea gecko food. This animal is not tolerant of handling but is beautiful and fantastic to watch!
View Specific Care needs!