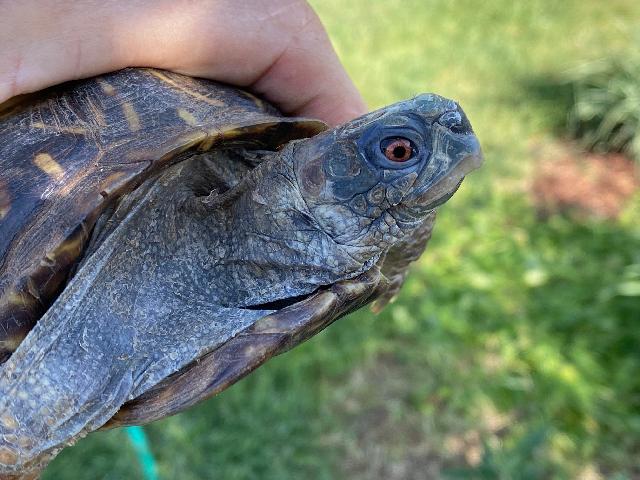 Meet Glen - Ornate Box Turtle!
Age: Adult
Length: ~4" long.
Adoption Fee: $55
Glen decided he didn't like the other male living with him. We have not seen any altercations since at CoRHS -- but we suggest only housing with females. An outdoor habitat is required: https://www.corhs.org/index.php?get=content&pageid=126
View Specific Care needs!