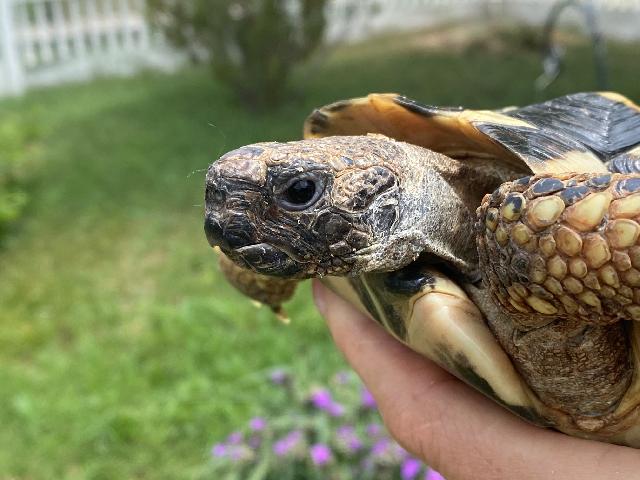 Meet Qala - Hermann's Tortoise!
Age: Adult
Length: ~5.8" long.
Adoption Fee: $65
Qala did not have UVB lighting and spent little time outdoors. this has resulted in a malformed shell -- but have no worries, this tortoise gets around. He needs an owner who can provide the required outdoor pen, https://www.corhs.org/index.php?get=content&pageid=104, and research the needs of this animal!
View Specific Care needs!