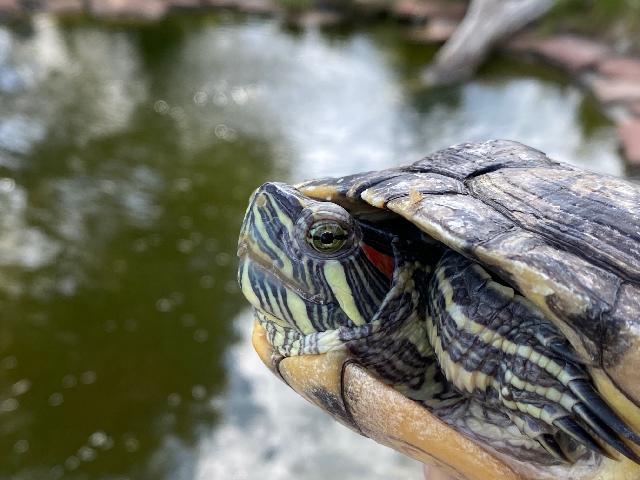 Sorry, Xavier - Red-eared Slider Has already been adopted!
Meet Xavier - Red-eared Slider!
Age: 16
Length: 6.3
Adoption Fee: $10
Xavier arrived with many layers of old keratin on his shell -- and no UVB for years. We removed the old shed, and he's now enjoying free CO sunshine and room to move! Xavier would love his forever home to be an outdoor pond!
View Specific Care needs!