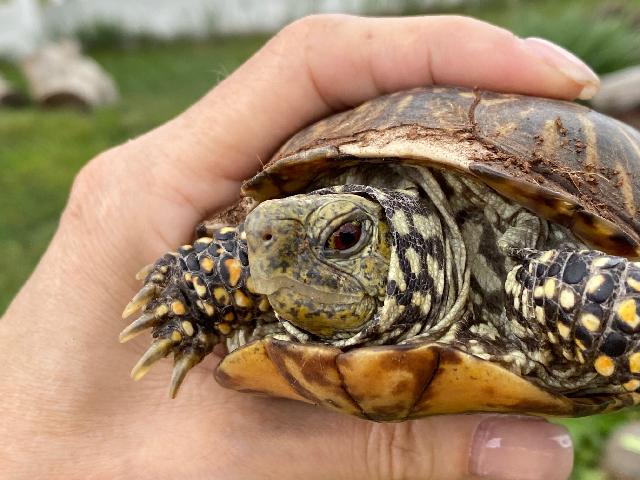 Sorry, Larson - Ornate Box Turtle Has already been adopted!
Meet Larson - Ornate Box Turtle!
Age: 17
Length: 4.62
Adoption Fee: $55
Larson was found stray with an old carapace fracture already healed. He has a good appetite and looks forward to an outdoor habitat: https://www.corhs.org/index.php?get=content&pageid=126 Larson successfully hibernated outdoors through the 2022-2023 winter.
View Specific Care needs!