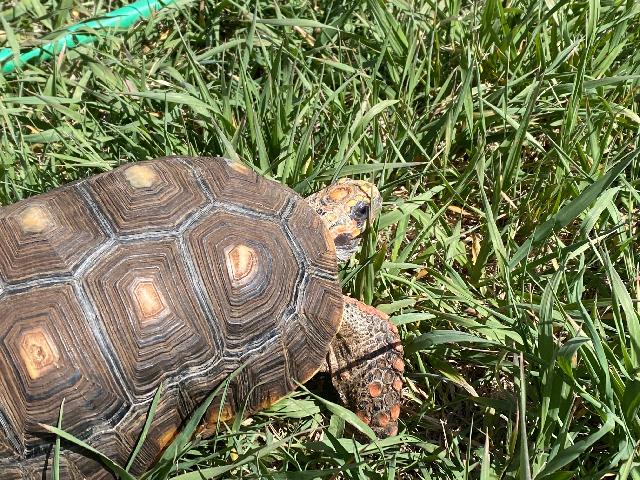 Meet Porco Rosso - Red Foot Tortoise!
Age: Adult
Length: ~~18" long.
Adoption Fee: $65
Porco Rosso had a great home and excellent care -- but his owner was not able to keep him. You will need an entire typical-sized, suburban backyard with secure fencing for this species -- he's a mover and loves to explore! See https://www.corhs.org/index.php?get=content&pageid=127
View Specific Care needs!