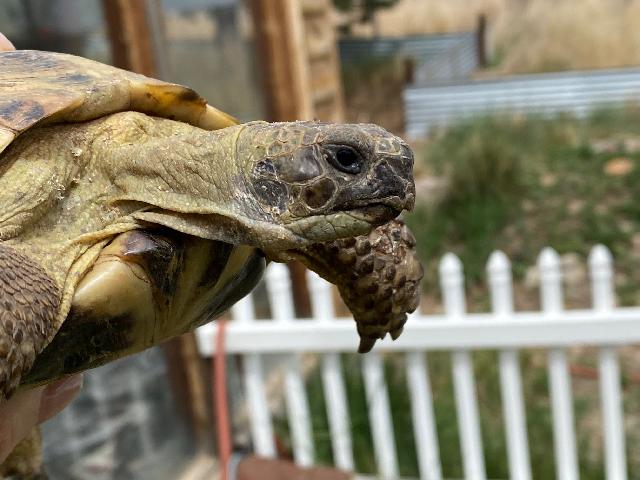 Sorry, Wren - Russian Tortoise Has already been adopted!
Meet Wren - Russian Tortoise!
Age: 16
Length: 5.5
Adoption Fee: $65
Wren, an adult Russian Tortoise, hibernated successfully this past winter. She's been up since warm spells in March 2022, and is now active in our Townsend Pen.
You must have an outdoor pen: https://www.corhs.org/index.php?get=content&pageid=104
View Specific Care needs!