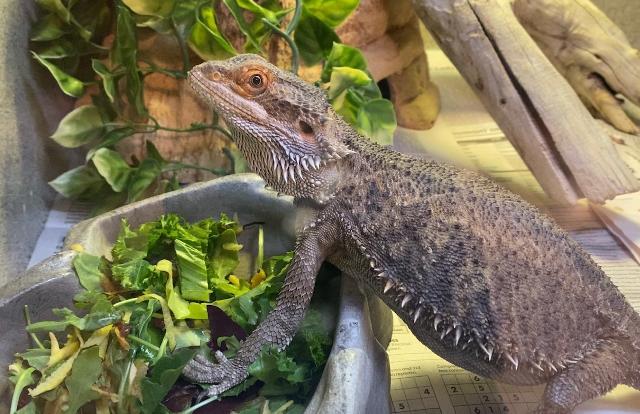 Sorry, Vince - Bearded Dragon Has already been adopted!
Meet Vince - Bearded Dragon!
Age: Adult
Length: ~18.25" long.
Adoption Fee: $45
Vince is about 4 years old and is a smaller male. He had learned to eat reptile salads (offered every morning) and loves his afternoon insect goodies.
View Specific Care needs!