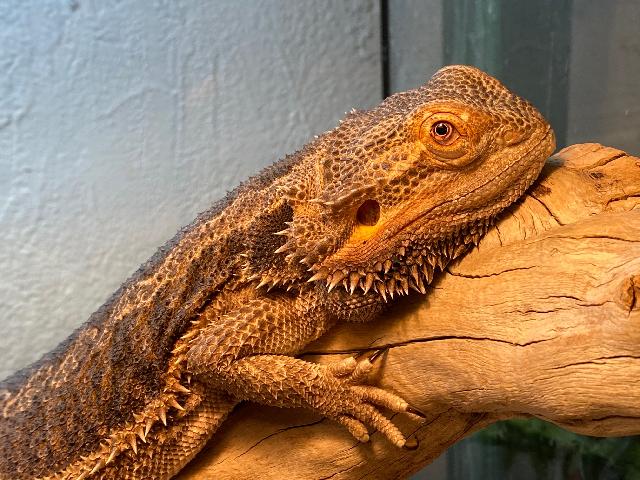 Sorry, Gordon - Bearded Dragon Has already been adopted!
Meet Gordon - Bearded Dragon!
Age: 16
Length: ~18
Adoption Fee: $45
Gordon is a Girl! She is learning to try a few bits of reptile salad, already loves Horn Worms, and curious about Dubia cockroaches. Please review minimum habitat requirements: https://www.corhs.org/index.php?get=content&pageid=64
View Specific Care needs!