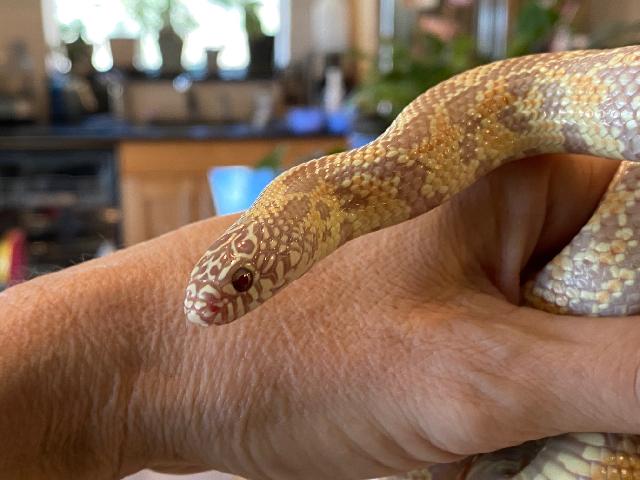 Sorry, Serce - King Snake Has already been adopted!
Meet Serce - King Snake!
Age: 17
Length: ~16
Adoption Fee: $55
Update, 11 May 2022: Serce weighs 142 grams and growing fast! Serce was found stray in the wrong house. Serce drank a lot of water on arrival, and has eaten f/t prey.
View Specific Care needs!