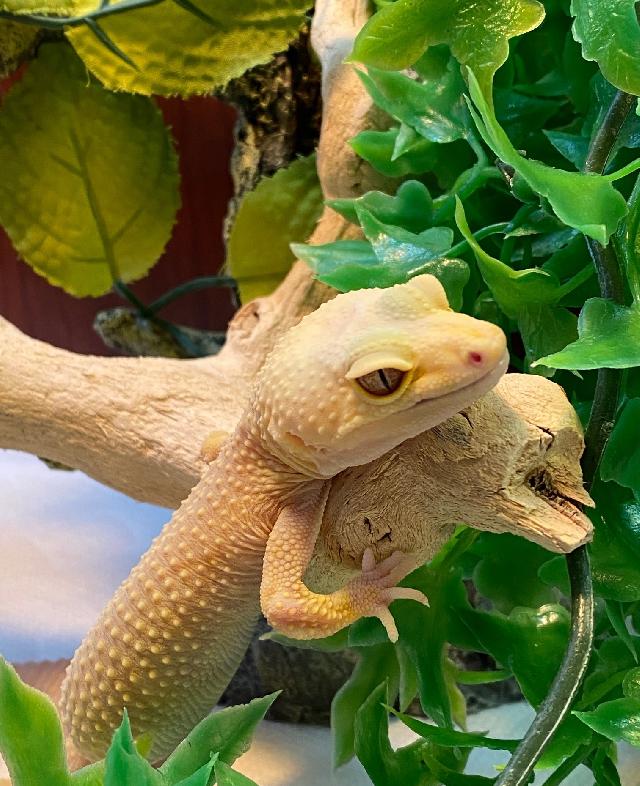 Meet Girard - Leopard Gecko!
Age: Adult
Length: ~~6"" long.
Adoption Fee: $45
Girard is a stunner! His light coloration would not serve him well in the life of a wild gecko, but we trust you will keep him safely tucked out of harm's way!!
Apply to adopt him today!
View Specific Care needs!