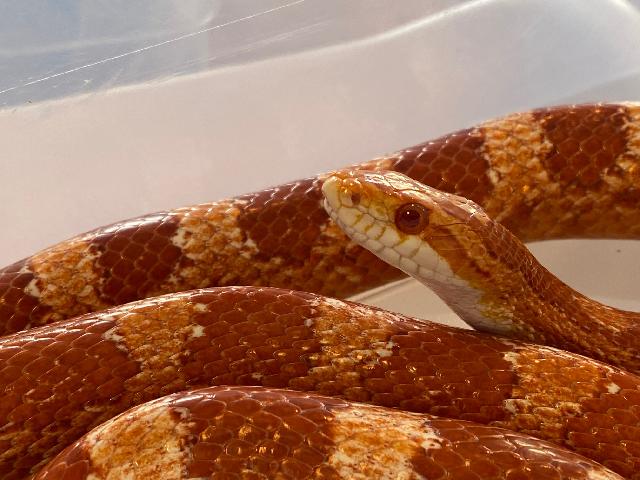 Meet Cora - Corn Snake!
Age: Adult
Length: ~~4.3'" long.
Adoption Fee: $55
Cora is about ~2 years old. She wasn't fed enough, and her cage was too small. No surprise, she has a great appetite and uses her large (now) cage to stretch out and explore.
View Specific Care needs!