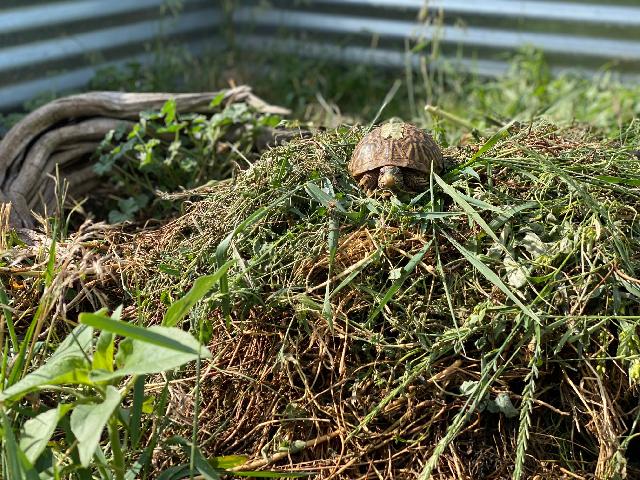 Meet Manny - Ornate Box Turtle!
Age: Adult
Length: ~~5" long.
Adoption Fee: $55
Manny lived in a too small cage in his former home -- and has a deformed beak. However, Manny eats all-meant dog food and earth worms, and does great! Please see our required housing for land turtles, https://www.corhs.org/index.php?get=content&pageid=126
View Specific Care needs!