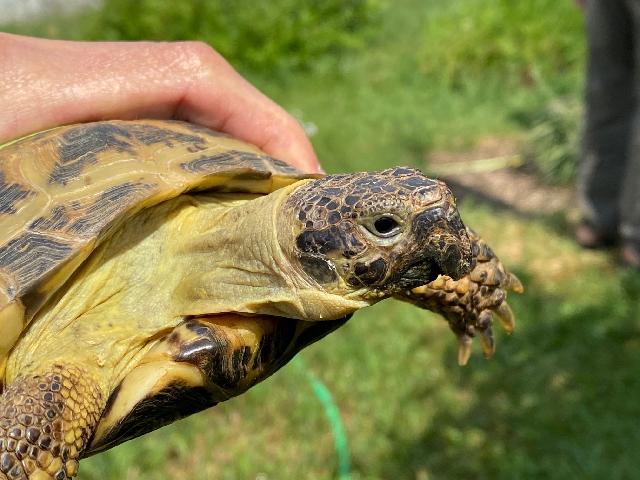 Meet Gilgamesh - Russian Tortoise!
Age: Adult
Length: ~~5" long.
Adoption Fee: $65
Gilgamesh's home two owners ago fed him iceburg lettuce -- this has no nutritional value! His current owner gave him a good diet but was unable to keep him. Gil successfully hibernated outdoor through the 2021-2022 and 2022-2023 winters!
Please read our habitats requirements for small tortoises: https://www.corhs.org/index.php?get=content&pageid=104
View Specific Care needs!