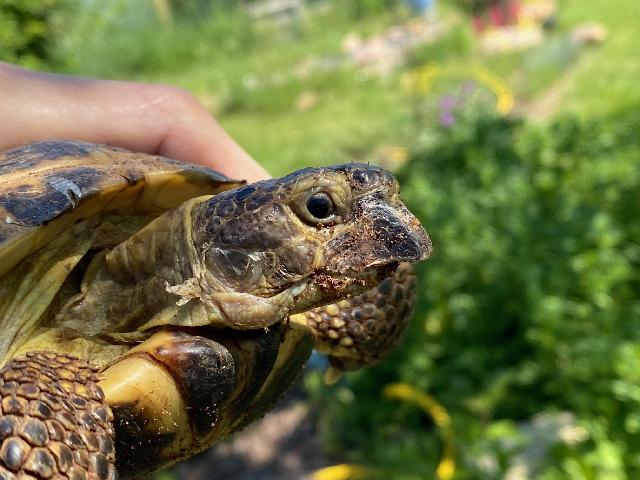 Meet Dorie Miller - Russian Tortoise!
Age: Adult
Length: ~~5" long.
Adoption Fee: $65
Dorie was found stray in Longmont, CO last September, He successfully hibernated in our shelter fridge, and is back outside enjoying CO weather. Be sure to review requirements for small tortoises, https://www.corhs.org/index.php?get=content&pageid=104
View Specific Care needs!