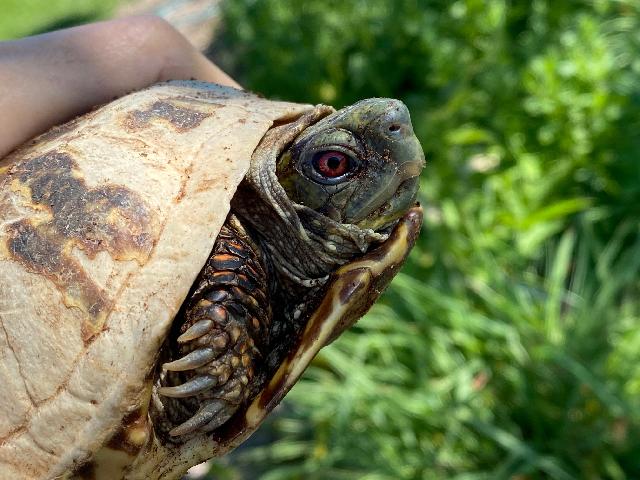 Meet Ice Cube - Ornate Box Turtle!
Age: Adult
Length: ~~4.5"" long.
Adoption Fee: $55
Ice Cube was found stray in September 2020. He clearly had a close encounter with a dog, and lost a good deal of the keratin that cover the bones of the shell. However, Ice Cube is tough and is ready for adoption! His bright eyes and beautiful head colors show off his true personality.
View Specific Care needs!