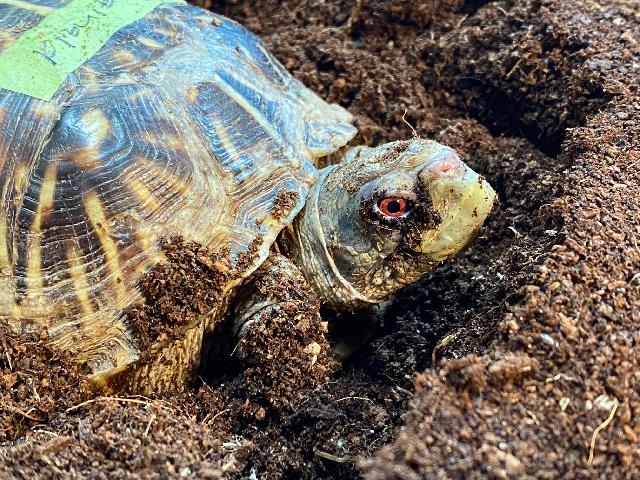 Sorry, Reginald - Ornate Box Turtle Has already been adopted!
Meet Reginald - Ornate Box Turtle!
Age: 17
Length: ~4
Adoption Fee: $55
Reginals has had a tough go -- chewed on by a dog, and not great captivity. However, he is raring to go and can't wait for a family and an outdoor pen! He hibernated outside through 2021-2022 and is again active with our warming weather. Please see our required housing for land turtles, https://www.corhs.org/index.php?get=content&pageid=126
View Specific Care needs!