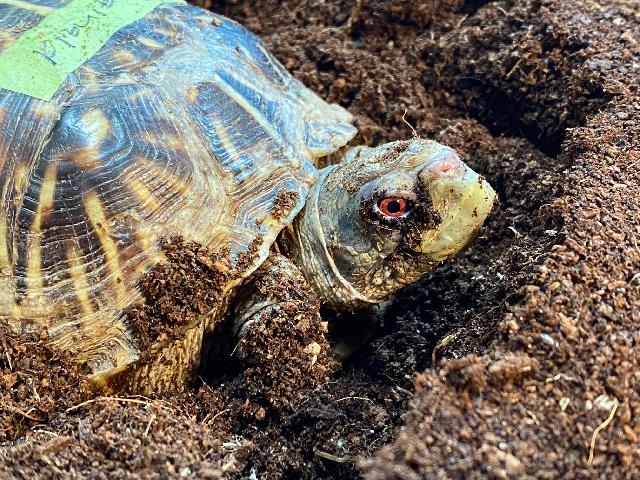 Meet Reginald - Ornate Box Turtle!
Age: Adult
Length: ~~4" long.
Adoption Fee: $55
Reginals has had a tough go -- chewed on by a dog, and not great captivity. However, he is raring to go and can't wait for a family and an outdoor pen!
View Specific Care needs!