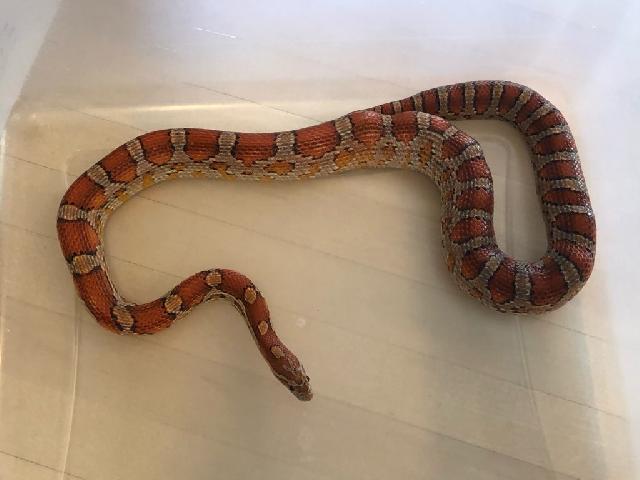 Meet Crowley - Corn Snake!
Age: Adult
Length: ~34" long.
Adoption Fee: $55
I am a gentle corn snake who had some type of spine issue when I was younger. I am lumpy, but that doesn't bother me a bit. I have a great appetite, and am good at shedding my skin.

Apply today to adopt me!
View Specific Care needs!