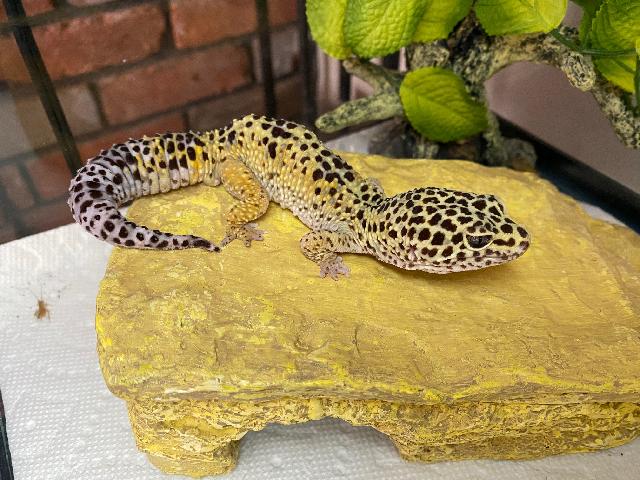 Meet Sam - Leopard Gecko!
Age: Adult
Length: ~7.5" long.
Adoption Fee: $45
Sam had some MBD when younger (his front legs are curved) and his spine along his body is somewhat shortened. But have no fear -- this is a healthy animal who hunts and eats well!
View Specific Care needs!