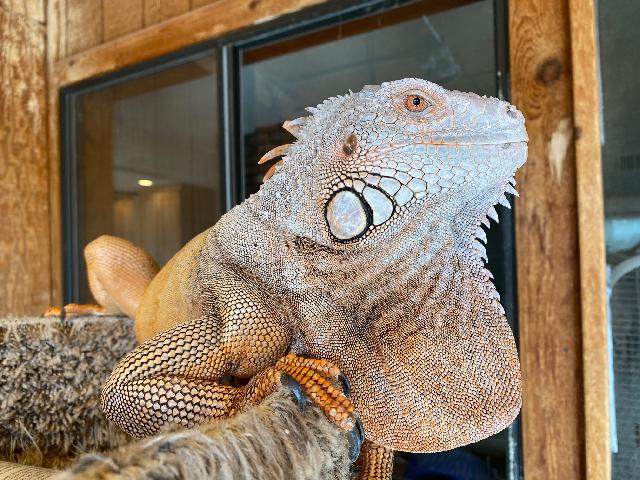 Meet Pacha - Green Iguana!
Age: Adult
Length: ~~54" long.
Adoption Fee: $45
Pacha is a ~4 year old female green iguana, and a red morph. She has almost a full tail. Pacha sometimes does not care to be petted, but will then relax and tolerate the human desire to touch her. She gets along with most other female iguanas.
View Specific Care needs!