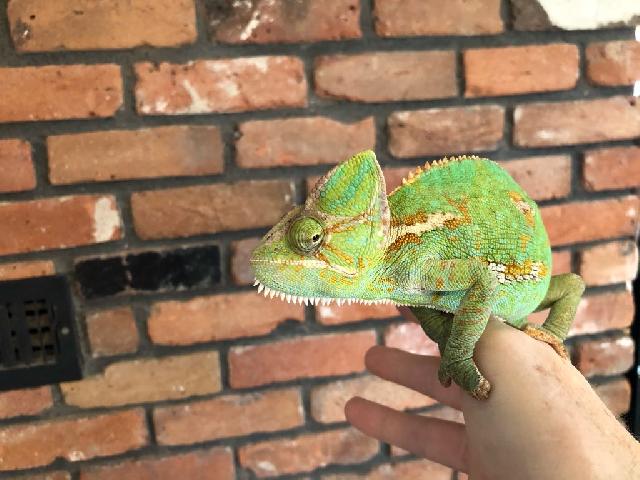 Meet Renfri - Veiled Chameleon!
Age: Adult
Length: ~12.5" long.
Adoption Fee: $45
Renfri is a large and gorgeous female veiled! She's healthy, a great eater including loving some greens in addition to her insects. She needs a large screen enclosure with branches and foliage - does this sound like she could be your next family member? Apply today!
View Specific Care needs!