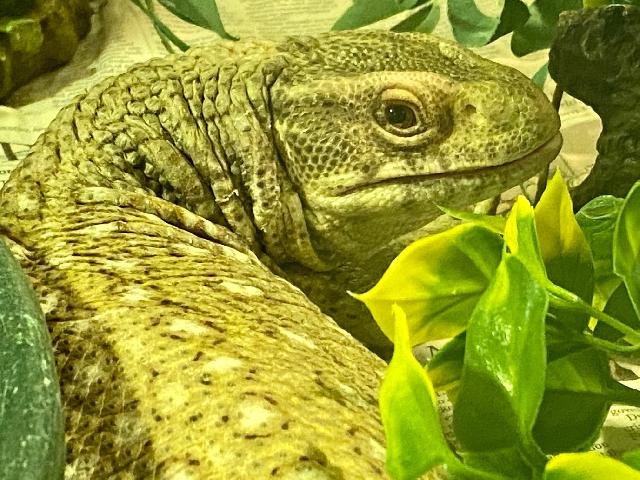 Meet Iggy - Savannah Monitor!
Age: Adult
Length: ~17.5" long.
Adoption Fee: $55
Iggy was very underweight when he arrived -- and far too small for his age. Right now, this lizard is eating everything possible -- and needs an experience handler as Iggy is VERY food motivated!
View Specific Care needs!