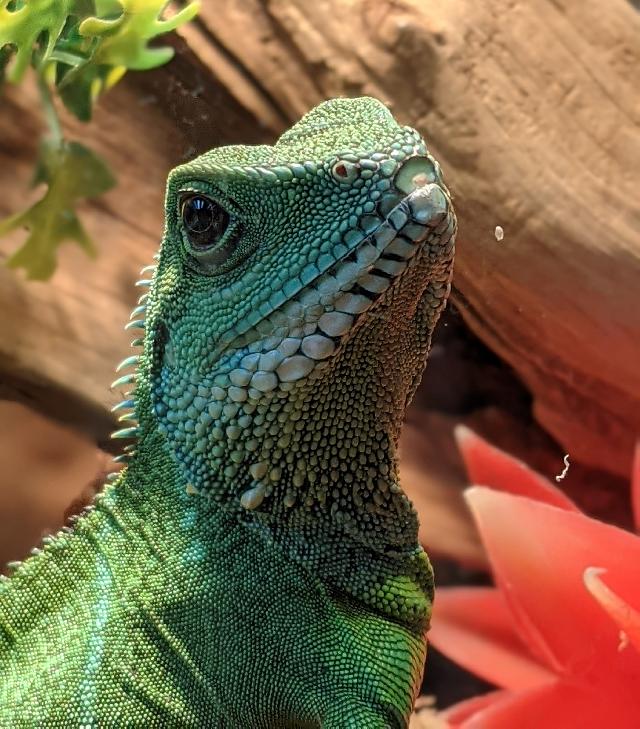 Meet Frank - Asian Water Dragon!
Age: Adult
Length: ~~18" long.
Adoption Fee: $45
2/11/21-Frank laid 12 perfect eggs!
Frank's owner could not continue care so this young animal needs a new home. She is excellent health and ready for a large habitat and loads of love!
View Specific Care needs!