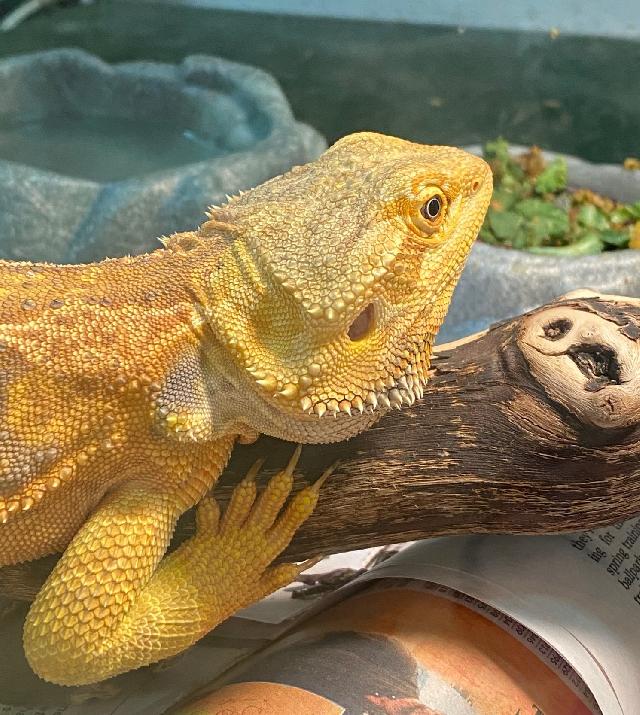 Meet Francine - Bearded Dragon: ADOPTION PENDING!!
Age: Adult
Length: ~~16" long.
Adoption Fee: $45
Francine arrived with very swollen joints. With a lower protein diet, she is doing much better. She has gorgeous colors and is a "leatherback" morph. Her diet will always need more salad and few insects to keep her healthy.
View Specific Care needs!