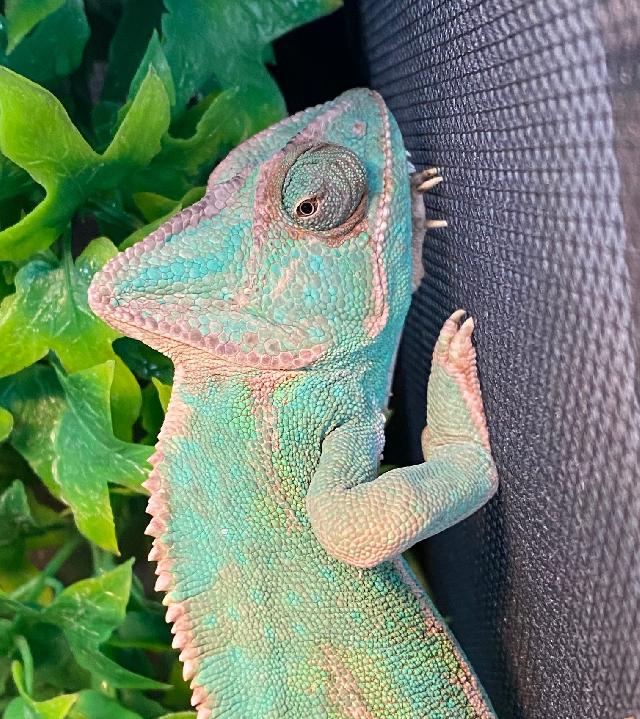 Meet Granite - Veiled Chameleon!
Age: Adult
Length: ~~8" long.
Adoption Fee: $45
Granite was found stray in Boulder a few years ago. She was treated successfully for an eye infection that has left a small raised area around her right eye. Granite has a great appetite and would love a stable home to call her own for the rest of her life!
View Specific Care needs!