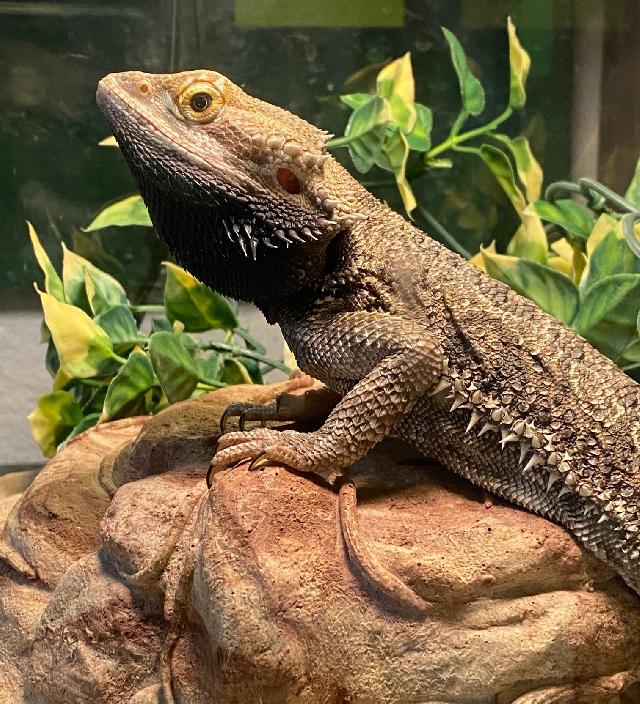 Meet Malcolm - Bearded Dragon: ADOPTION PENDING!!
Age: Adult
Length: ~19.5" long.
Adoption Fee: $45
Malcolm was abandoned in front of another animal shelter. CoRHS had space to receive this lizard, who we believe is 2-5 years in age. Malcolm's gait (walking & moving) is uncoordinated, with his legs often folding beneath him. However, he is able to move to his reptile salad, insect bowl, and water in a 40 gallon critter keeper, so his care is not especially different than other bearded dragons. Malcolm is not coordinated/fast enough for crickets but anything that may be contained in a bowl is consumed. Malcolm needs a family that will love him dearly, regardless of his odd movement abilities!
View Specific Care needs!