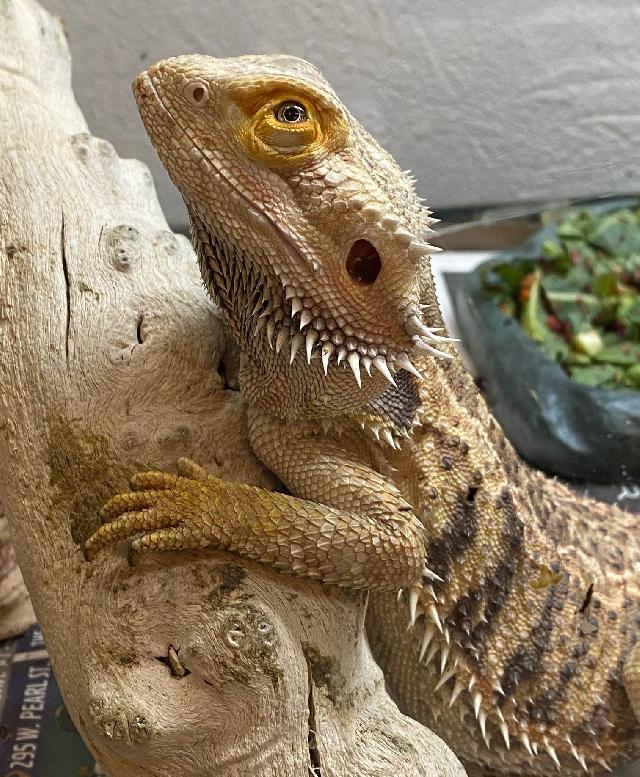 Meet Fitch - Bearded Dragon: ADOPTION PENDING!!
Age: Adult
Length: ~15.75" long.
Adoption Fee: $45
Fitch is about 1 to 1.5 years old. When he arrives at CoRHS, he was thin and very dehydrated. He weighed 216 grams on May 1st, 2020. His current weight as of July 1st is 276 grams, an increase of more than 25%! Obviously, this lizard is eating reptile salad, every and all insect and worm offered to him, and is ready for a home that will keep feeding him and love him!
View Specific Care needs!