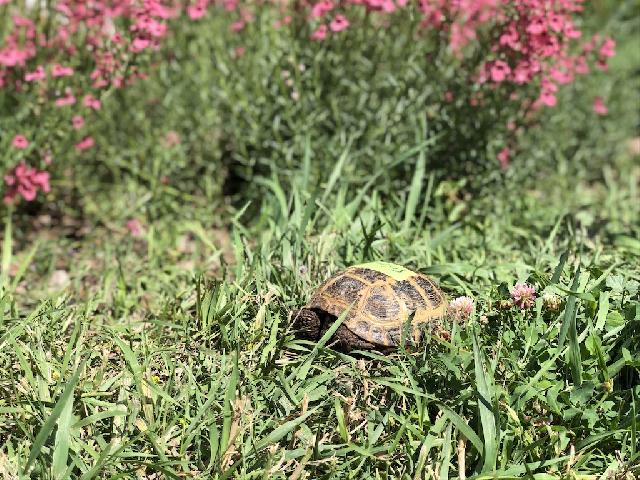 Meet Professor -Russian Tortoise!
Age: Adult
Length: ~~5" long.
Adoption Fee: $65
The Professor would make a great addition to your new or established outdoor pen! He is a shy guy, but we expect him to become more outgoing with more time in a big pen!
View Specific Care needs!