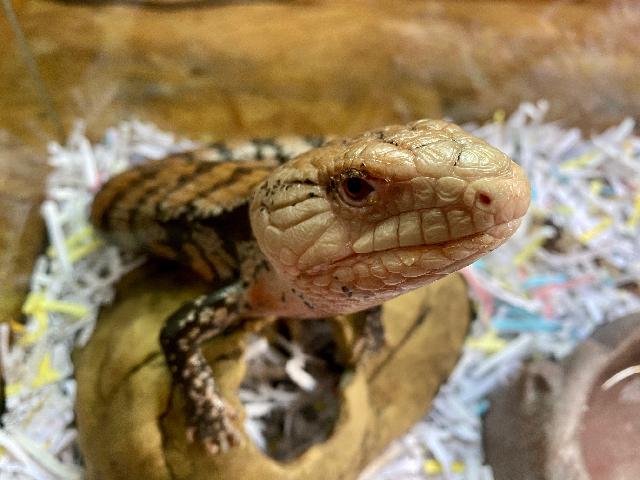 Meet ADOPTION PENDING!! Michael Bull - Blue-tongued Skink!
Age: Adult
Length: ~~16" long.
Adoption Fee: $45
Michael Bull was left in his cage and abandoned in Aurora. He arrived with debris stuck to his lips as well as numerous toes that have been damaged by poor sheds. He is here with debris cleaned off his mouth, safe, and eating well!
Update 7/2: ADOPTION PENDING!!
View Specific Care needs!