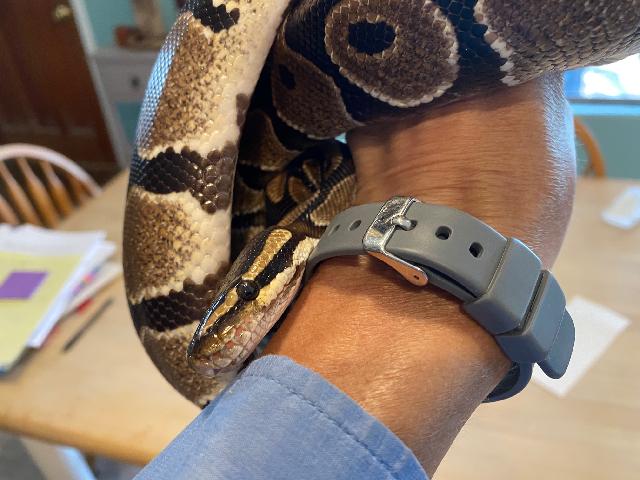 Meet Jean Eugene - Ball Python!
Age: Adult
Length: ~~4'" long.
Adoption Fee: $55
Jean Eugene was in a poo set-up. Good humans managed to get him to CoRHS where he is now in a 40 gallon critter keeper, at the right temperatures, and with enough to eat. He is ready to join a family that will give him the love and care he deserves.
View Specific Care needs!