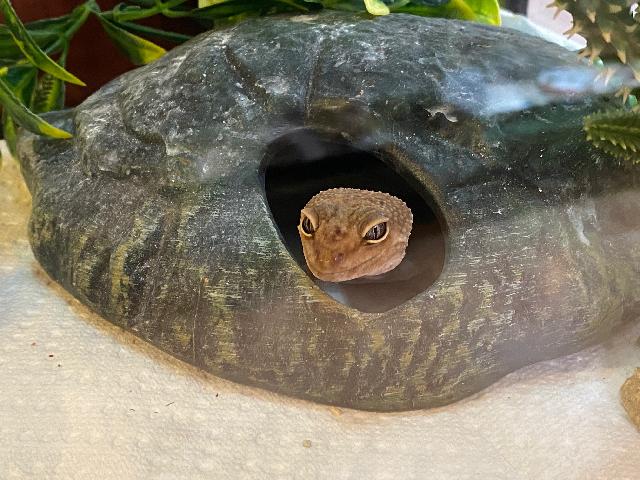 Meet Seamus - Leopard Gecko!
Age: Adult
Length: ~~12" long.
Adoption Fee: $45
Seamus was abandoned in a rental property. Since arriving at CoRHS as a very thin Leopard Gecko, he has gone from 29 to 38 grams in weight. This is a 38% increase in just 23 days! In other words, when animals have enough to eat, they will gain the weight they need to be healthy.
View Specific Care needs!