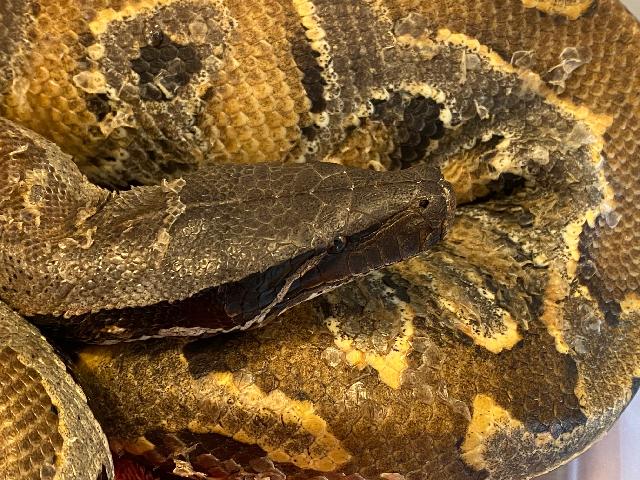 Meet Brocade - Blood Python!
Age: Adult
Length: ~~5'" long.
Adoption Fee: $55
Brocade arrived with old shed stuck to his body. After a bath and shed removal, this snake feels and looks much better. FYI-a heavy bodied larger snake like Brocade needs a large cage: 3' deep by 4' long minimum.
View Specific Care needs!