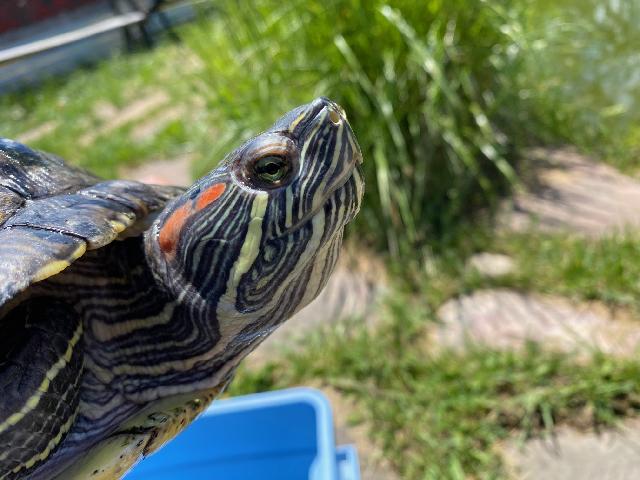 Meet Daffodil - Red Eared Slider!
Age: Adult
Length: ~9.25" long.
Adoption Fee: $10
Daffodil was abandoned at the shelter in a cardboard box. She was covered with a thick layer of black algae, possibly from a very dirty habitat. She is now outdoors in the shelter pond, and hope to have a new home where she is loved and cared for.
View Specific Care needs!