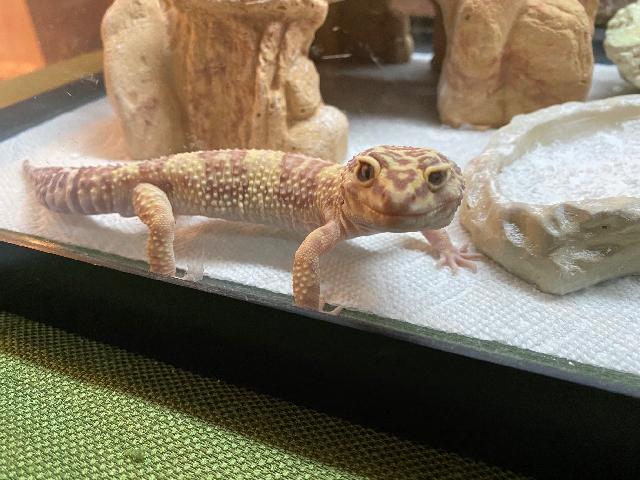 Sorry, Salvador - Leopard Gecko Has already been adopted!
Meet Salvador - Leopard Gecko!
Age: Adult
Length: ~~12" long.
Adoption Fee: $45
Salvador's left eye seems to have a malformed pupil and his vision is affected. However, he is able to "hunt" out of a small bowl and readily eats everything! He is also very gentle to handle. He will need to be observed closely to make sure he is keeping an appropriate weight -- but we do not believe this will require a lot of work.
View Specific Care needs!