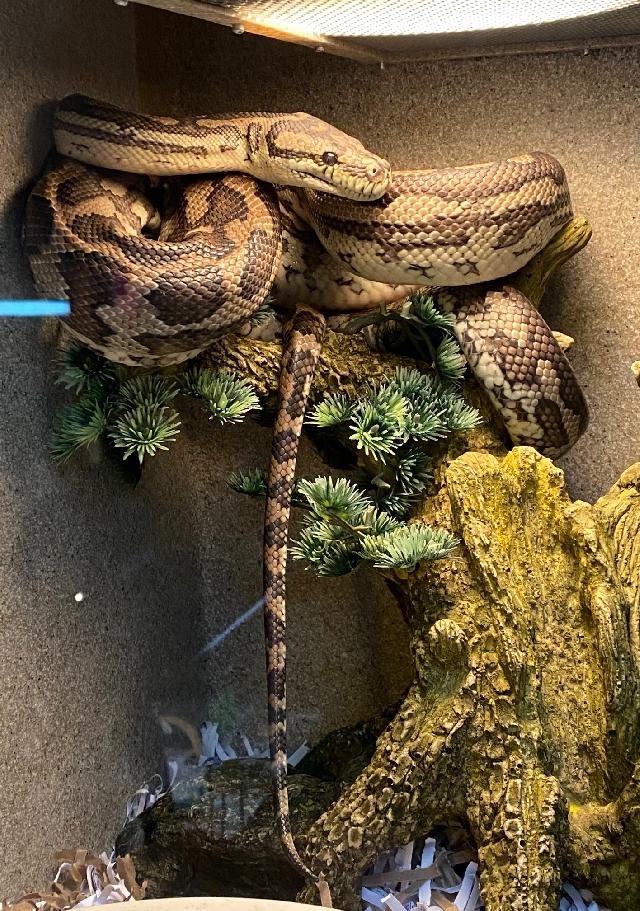 Meet Arkansas Black - Carpet Python!
Age: Adult
Length: ~~6.5'" long.
Adoption Fee: $55
Arkansas Black was transferred to CoRHS from another shelter. This snake is ~10 years old. He has already eaten for us and is quite gentle. As a larger snake, you'll need a large cage with a good deal of vertical space (~8')!
View Specific Care needs!