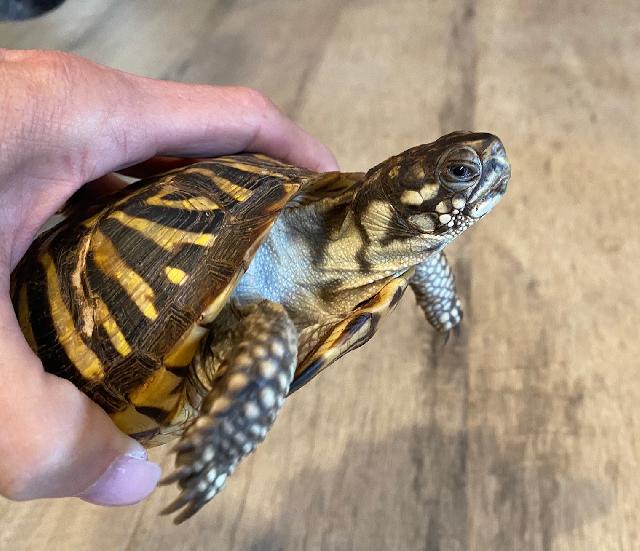 Meet Guinevere - Ornate Box Turtle!
Age: Adult
Length: ~4.42"" long.
Adoption Fee: $55
Guinevere was brought home as a stray by a dog. She has a minor amount of damage to the keratin layer of her shell -- this is not a serious injury! To adopt a box turtle from CoRHS, you must have a secure outdoor pen of at least 36 sq. ft (~6'x6').
View Specific Care needs!