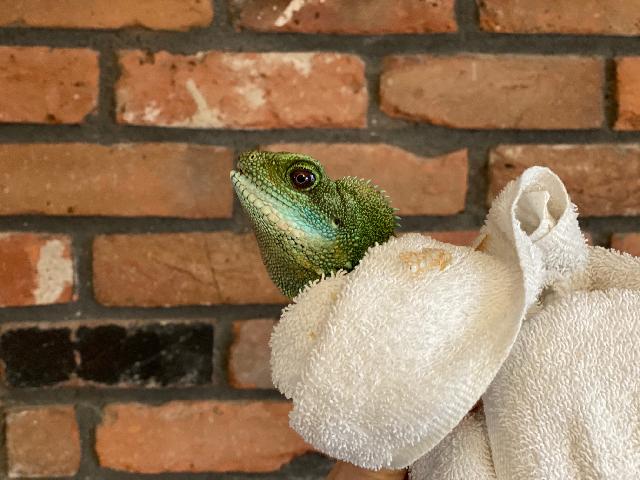 Meet Yuma - Asian Water Dragon!
Age: Adult
Length: ~~7" long.
Adoption Fee: $45
Yuma arrived more than a year ago, barely able to move. While Yuma is small and not as mobile as a typical Asian Water monitor, with low climbing habitat items, he gets in and out of his water pan, basks, and self feeds. These small accommodations will allow Yuma to be independent and live a great life as an active pet in your home!
View Specific Care needs!