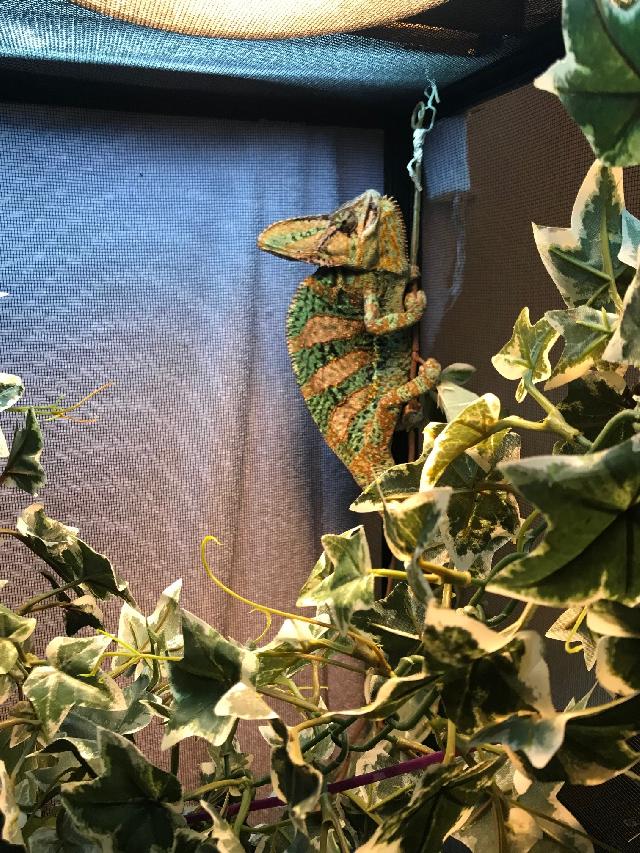 Meet Freddy - Veiled Chameleon!
Age: Adult
Length: ~~13" long.
Adoption Fee: $45
Freddy was found stray! in October 2018. He has a mouth injury that is stable and has not progressed in the past 12 months. He eats very well but does not want to be handled!
View Specific Care needs!