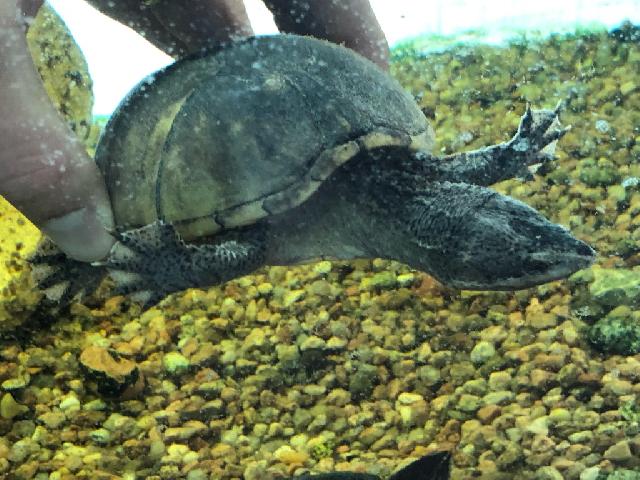 Meet Turtle Loo - Mud Turtle!
Age: Adult
Length: ~~6" long.
Adoption Fee: $10
Turtle Loo is a nice example of a classic sweet mud turtle! She loves to hide, but also loves to come out for food, and explores a 120 gallon tank with a few tank mates!
Apply today, she could be yours!
View Specific Care needs!