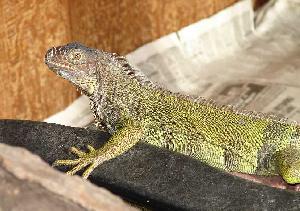 Sorry, Logan Has already been adopted!
Meet Logan!
Age: 17
Length: 42
Adoption Fee: $45
I tolerate other iguanas very well. I'm quite attractive and enjoy hanging out by the pond! I'm taking my time with you humans--but that's because I've already had 3 homes before coming to CoRHS.
View Specific Care needs!