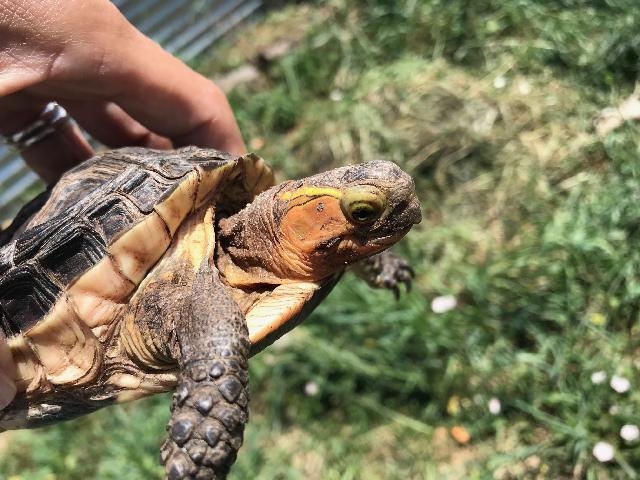 Meet Olivia - Asian/Yellow-margined Box Turtle!
Age: Adult
Length: ~~5" long.
Adoption Fee: $55
I was found stray -- and from my malformed shell, I didn't have the correct lighting and possible diet. While juveniles are kept primarily in water, we adults can live on land with a water pan or wading pool. I do not hibernate so will need indoor quarters for the winter.
View Specific Care needs!