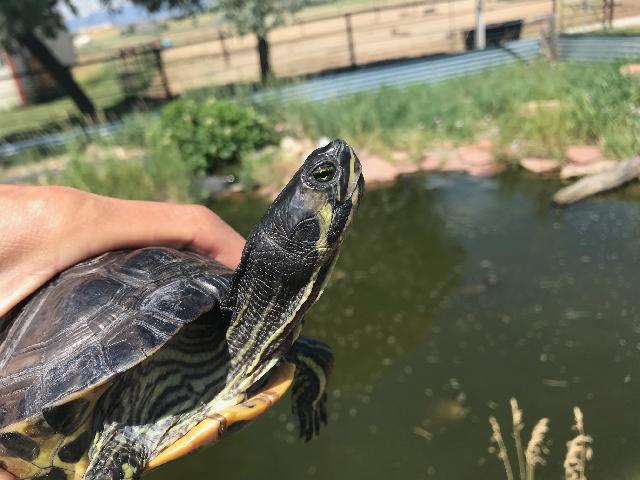 Meet Charley - Yellow Bellied Slider!
Age: Adult
Length: ~~8" long.
Adoption Fee: $10
I was found stray crossing a busy road -- and luckily, kind humans saved me from a close encounter with a car. I'm obviously someones former pet as I am not native to CO! I would just love a secure outdoor pond to sun and swim!
View Specific Care needs!