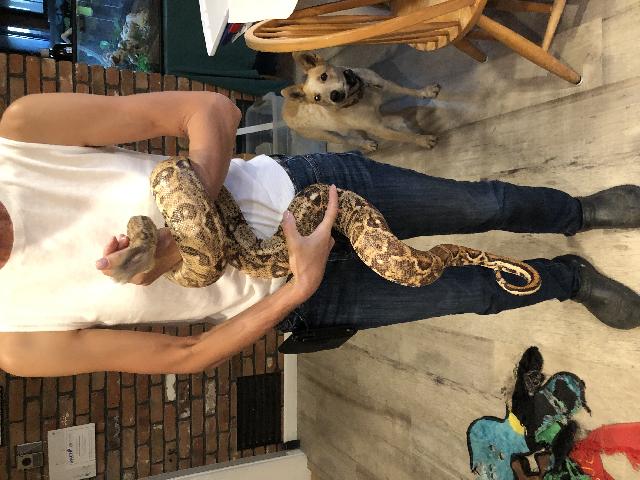 Meet Drogan - Boa Constrictor!
Age: Adult
Length: ~~5'" long.
Adoption Fee: $55
I was in a home where I was fed live rats -- and was bitten on the head. The wound had healed but you can see the bump. No worries -- I'm a love and happy to eat f/t prey. I do need a large and interesting habitat!
View Specific Care needs!