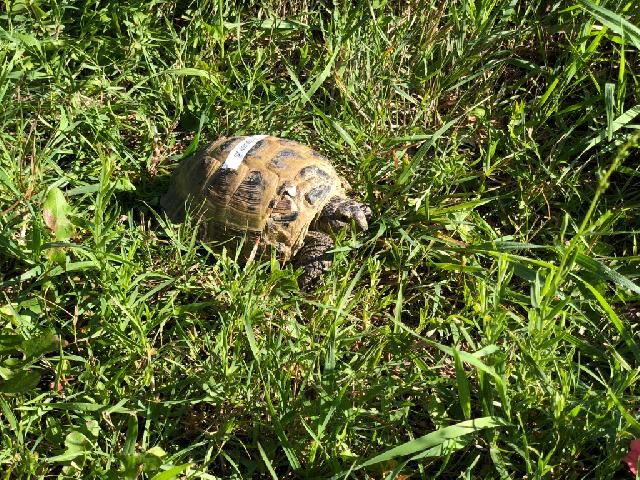 Meet Augustus - Russian Tortoise!
Age: Adult
Length: ~7.5" long.
Adoption Fee: $65
Augustus is a nice, outgoing male Russian Tortoise. He was injured by a dog many years ago.
He would be happy to live alone in your outdoor pen, or perhaps with a couple of female Russian Tortoises!
View Specific Care needs!