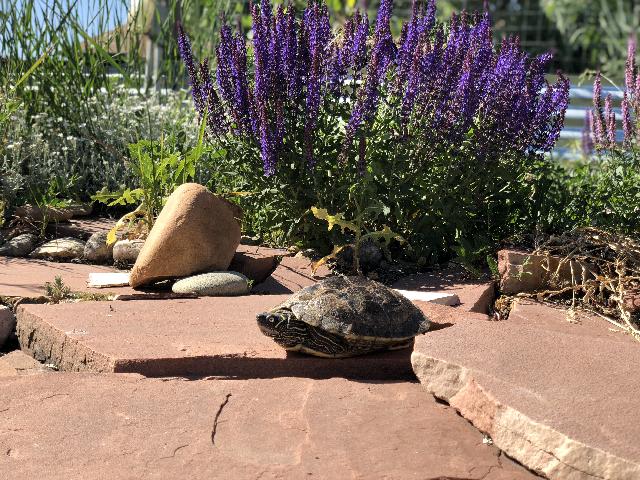 Meet Noodle - MIssissippi Map Turtle!
Age: 13
Length: 6
Adoption Fee: $10
Noodle is a 20+ year old Mississippi Map Turtle in need of a good home. He obviously doesn't hibernate, so needs an indoor pond or large aquarium, at least for the winter months.
He's very outgoing!
View Specific Care needs!