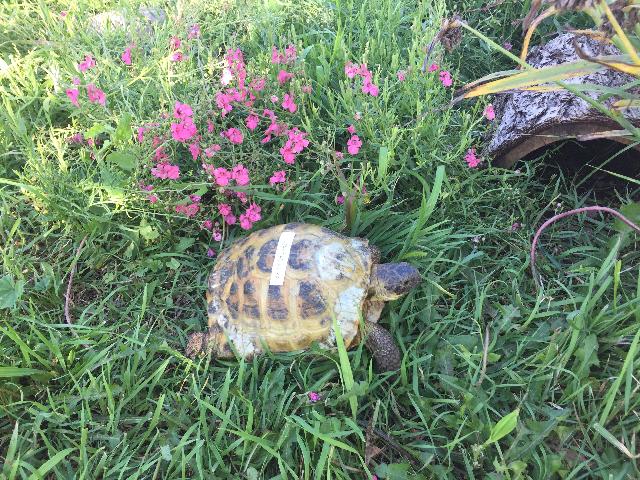 Meet Vera Caslavska - Russian Tortoise!
Age: 13
Length: 6.75
Adoption Fee: $65
Vera is a large Russian tortoise, another victim of a dog who likes to chew. Thankfully, her shell took most of the injuries, and her limbs are all intact! She is big, heavy, and strong, and is now enjoy time in the sun!
View Specific Care needs!